Wind Farm Simulator
Purpose:
Learning about the behavior of industrial grade Wind Turbines is a requirement for any one with responsibilities in their management, and a matter of personal security for those that maintain and operate them.
Motivation:
We have developed a line of training material to address these learning needs, grouped under the generic name "Wind Farm Simulator", focused on:
Reducing the time and costs associated to the training on the behavior of Wind Turbines.
Minimizing the risks associated with the personal exposition to abnormal situations (extreme winds, grid failures, overheating of the generator, etc.)
Presenting the messages that the Wind Turbine Controller generates as result of the creation of failure conditions (in the pitch system, in the hydraulic system, in the yaw system.)
Exposing the behavior fo the Wind Turbines in an way easy to explore: in normal working conditions, as well as abnormal or in failure situations.
Description:
This product line consists of a set of 4 Real Time Simulators, and associated specific Tutorials, that covers:
Simulator for the Wind Farm SCADA
.
Simulator for the family of Wind Turbines that use induction generatos directly connected to the Grid, with control by Active Stall.
Simulator for the family of Wind Turbines that use also induction generators and perform the control changing its rotor resistance.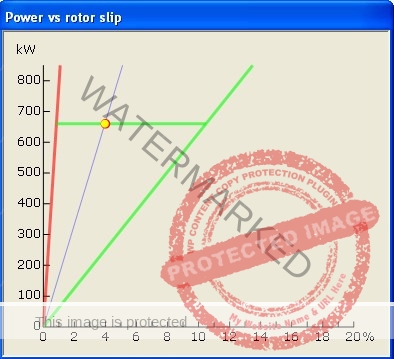 Simulator for the family of Wind Turbines with induction generators combined with Back-to-Back converters, also known as 'Doubly Fed Induction Generator'.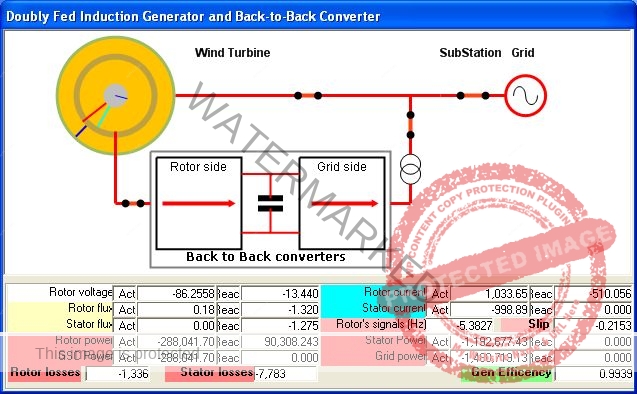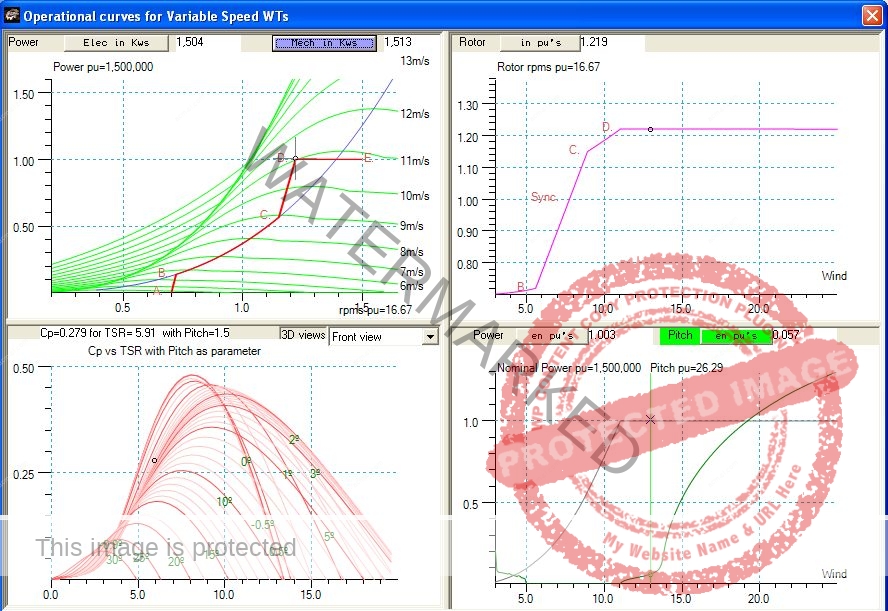 There are also a number of web like applications that are used as Guide A web application designed to ease the entry level student: